Chevermeto
The Restaurant combines authentic atmosphere, dishes prepared according to old receipts and a folklore show. Every evening a whole lamb is roasted on fire as "cheverme" – that is where the name of the restaurant comes from.
The orchestra Folk-Band "Balkanika" plays in the restaurant every evening. The ensemble "Gotse Delchev" holds an unforgettable folklore show in which they demonstrate the diversity of the Bulgarian tradition reflected in the authentic manners and dances from every part of Bulgaria.
Address: 1, Bulgaria Blvd., NDK Pronoto
Working hours: 12:00 am - 00:00 am
Contacts: (+359 2) 963 03 08, http://www.chevermeto-bg.com/en/
Boyansko Hanche
Typical Bulgarian restaurant, typical Bulgarian interior. The innovative design creates real Bulgarian atmosphere. Pleasant spot, brilliant cuisine and folklore programme attract many visitors, even though its location is far from central. But since "Boyansko Hanche" opened in 1962, it has acquired quite a long tradition of hospitality and is famous throughout the capital.
Address: 27, Ivanitsa Danchev Str.
Working hours: 11:00 am - 11:30 pm
Contacts: (+359 2) 856 30 16
Mоma Restaurant
Address: Sofia, 28, Solunska Str.
Tel: (+359 885) 62 20 20
Moma Restaurant is situated in the central part of Sofia.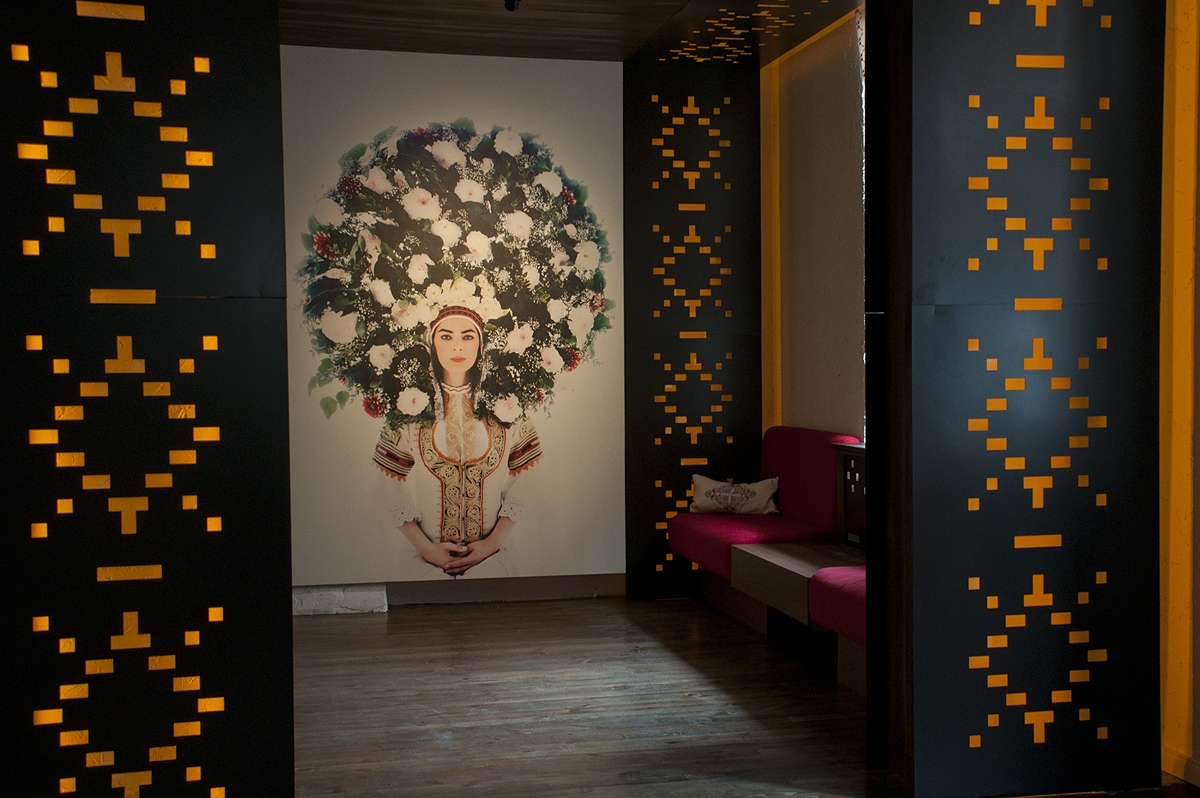 Chepishev
Not by chance this place won the prize "Restaurant of the year" for 2002. In the main hall there are two open fireplaces which are giving great comfort and cosiness. The restaurant offers unique maltz whiskey. The walls with photos of popular politicians, people from show-business and artists who have visited the restaurant is of great interest. There is a special air-conditioned wine room. For the summer season there is a terrace with covered and not-covered space, arranged with lots of flowers and an incredible view to Sofia.
Address: 27, Ivanitsa Danchev Str.
Working hours: 12:00 am - 00:00 am
Contacts: (+359 2) 959 12 12, http://www.chepishev.com/l_en
Hadzhidraganovite Kashti
This restaurant consists of four traditional Bulgarian houses, built in 1866 and designed in the style of Koprivshtitsa, Zheravna, Melnik and Bansko. They were commissioned and built by a wealthy trader of wool and silk from Sofia during the Ottoman yoke. Hadzhi Dragan, as he was known, wanted to collect the whole spirit of Bulgaria in one single place. Today the four houses are restored and along with spacious summer garden meet many guests from all over the world.
Address: 75, Kozloduy Str.
Working hours: 11:30 am - 02:00 am
Contacts: (+359 2) 931 31 48, http://www.kashtite.com/index_en.html
Manastirska Magernitsa
This quite difficult for pronunciation name means literally "the monastery's kitchen". The restaurant disposes of winter garden – entirely in Bulgarian style, with preserved trees and many authentic articles, and a two-storey house with 6 halls, folk-style hall, splendid summer garden, VIP hall, fireplaces with living fire. Here you can taste Bulgarian dishes, salads, meat, prepared on embers from domestic recipes. All the visitors of this restaurant are deeply impressed by the pictures of some of the most famous Bulgarian monasteries that cover the walls.
Address: 67, Khan Asparuh Str.
Working hours: 11:00 am - 00:00 am
Contacts: (+359 2) 980 38 83, http://www.magernitsa.com/?q=en
Pod Lipite
In the 1920-s Sofia was conquered by two elements imported from the West – jazz and football. The former replaced all the traditional romantic dances, while the latter caused the dissolution of the gymnastic societies. Both passions were too far from today's Elin Pelin Str. Sofia's mayor gave the lands around it to actors, journalists, writers. In 1926 a tavern opened doors here. It was called "Select". Above it, the first floor was kept for the owner's family, while the second was turned into an inn. Popular men of letters from Sofia made the spot their favourite meeting place – Elin Pelin (after whom the street was later named), Sirak Skitnik, Angel Karaliychev, Alexandar Balabanov. They were chatting, sipping of the local Karabunar wines, writing short stories.
The linden trees planted in front were already six years old, when the writer Elin Pelin turned to the owner and said: "What kind of name is that, Select? Look at the aroma of that tree. Better name it Under the linden trees (Pod lipite)." Two days later the new name was already hanging over the main gate.
Address: 1, Elin Pelin Str.
Working hours: 11:00 am - 01:00 pm
Contacts: (+359 2) 866 50 53, http://www.podlipitebg.com/home.php?lang=2
Pri Yafata
Stoyan was born on 25.01.1916 in the family of Bozhana and Atanas the Innkeeper. His father was running a tavern on the village square. The boy was selling southern fruits during the winter. He named his small company "Yafa", after the Israeli town of Yafa where the fruits came from. So this is how "Yafata" became his nickname.
In 1941 Stoyan met a Turkish who was building a house and a shop near the Arapovski Bridge. He tuyrned the shop into a tavern and named it "Yafata" - 10 tables, 40 chairs and a bar from the Plovdiv prison. He hired an orchestra. But it came as a surprise – nobody wanted to dance. The owner would open the dancing with his wife. That happened every night – once the music started, they stood up and danced till finally all the clients have joined. The tavern was always crowded – especially because its owner never diluted his wines, unlike many others in the branch.
Today you can still find traditional Bulgarian atmosphere, the drink you want to drink and the appetizer you want to eat at the Yafa's place - "Pri Yafata".
Addresses: Pri Yafata, 29, Alexandar Dondukov Blvd., tel. (+359 2) 980 02 50
Pri Yafata, 28, Solunska Str., tel. (+359 2) 980 17 27
Pri Yafata, 40, Rayko Aleksiev Str. tel. (+359 2) 971 30 78
Working hours: 10:00 am -...
Contacts: http://www.pri-yafata.com/
Vitosha
A great restaurant in the ideal center of Sofia, Vitosha is furnished in the traditional Bulgarian style. Every evening here you can witness the representations of many different Bulgarian traditions with folklore ensemble of 16 people offering rich folklore program. The menu has many typical Bulgarian dishes along with game specialties. The wine list includes more than 100 white and red wines.
Address: 33, Vitosha Blvd.
Working hours: 12:00 am - 00:00 am
Contacts: (+359 2) 989 07 70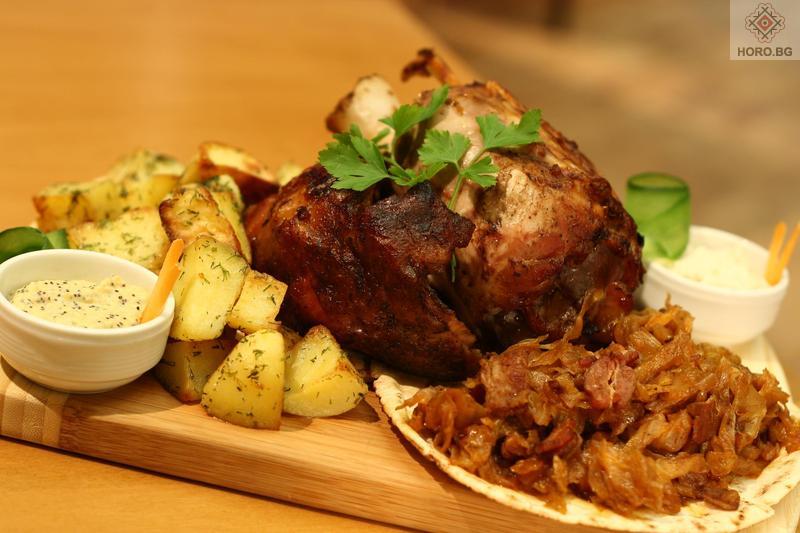 Vodenitsata
This restaurant is only short way of Sofia's downtown, nesting in Vitosha Mountain. The ideal combination of beautiful nature, woods and coloured flowers among watermill stones make this place cozy. The rich collection of dishes from the Bulgarian national cuisine you can taste there are deliciously prepared and perfectly served.
Address: Dragalevtsi, Vitosha Natural Park
Working hours: 12:00 am - 00:00 am
Contacts: (+359 2) 967 10 58, http://www.vodenitzata.com/main_light.html